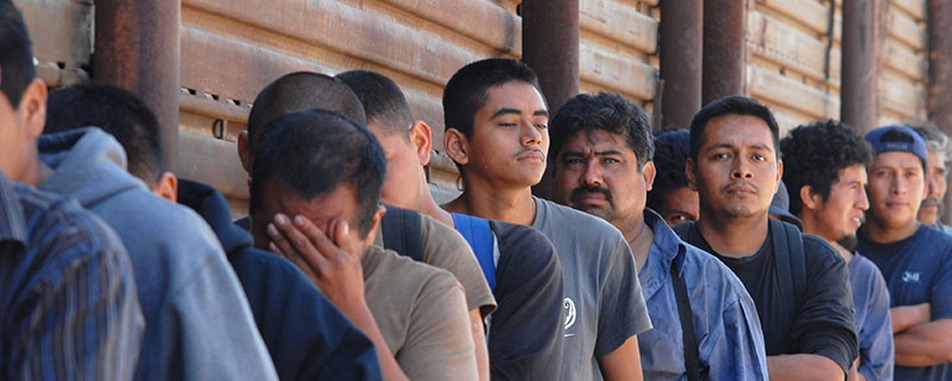 Thirty years ago last month, I crossed the border illegally through Tijuana. At nine years old, I found myself running through the darkness, trying to find a place to hide from "la migra." I crossed the border for one reason–to be reunited with my father. I was lucky. I made it on my third attempt, and I began my new life in the U.S. with my father by my side. I went on to become the first in my family to graduate from college, and later an award-winning writer published by Simon & Schuster.
But I never forgot where I came from.
This is why I have launched a campaign to help migrants in need. For the next 45 days, I will be conducting a fundraiser on behalf of Casa Del Migrante, a migrant shelter in Tijuana.
Though the border wall has made it harder for migrants to cross the border through Tijuana, many migrants still arrive daily to this city just like I did 30 years ago. Many of these migrants arrive needing shelter, food, and a safe place free of abuse and peril.
Casa Del Migrante, a migrant shelter founded by Catholic priests, provides this safe haven for migrants by offering food, medical attention, psychological and spiritual support, legal services, and resources for job training and placement. In addition to the border crossers, many of the migrants arriving at Casa Del MIgrante are deportees from the United States. With almost 1,000 people being deported daily, shelters like Casa del Migrante are crucial. The facility provides assistance to these deportees who oftentimes are released in Tijuana with no money and no way to get back to their home. At Casa Del Migrante they receive three meals a day, a shower, clean clothing, and are allowed to stay at the center for up to 12 days.
Another group of migrants arriving at Casa Del Migrante are refugees from troubled areas of Mexico and Central America. These are people who are fleeing violence and persecution in their regions. They come with nothing but the clothes on their backs and the hope of obtaining humanitarian visas for entry into the United States.
Migrants in transit can find themselves in a vulnerable place, sometimes falling victim to kidnappings, extortions, rape, or worse. Casa Del Migrante is at the front line in the battle against abuses of migrants in transit.
Please help Casa del Migrante continue to serve the migrant population. Your donation today will put a roof over a migrant's head, food in his belly, and hope in his heart.
CLICK HERE TO DONATE.
Thank you for making a difference in the life of a migrant!
Reyna Grande